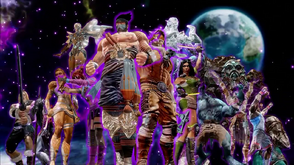 The Alliance
is a group formed by
ARIA
to stop
Gargos
' 
invasion on Earth
. The Alliance is composed of former contestants of the Killer Instinct tournament and of
Ultratech
agents, later recruiting other members.
Members
ARIA (founder and leader)
Kim Wu (recruited by Jago)
Hisako (recruited by Kim Wu)
Tusk (recruited by Kim Wu)
Kilgore (reactivated & reprogrammed by ARIA)
Trivia
Ad blocker interference detected!
Wikia is a free-to-use site that makes money from advertising. We have a modified experience for viewers using ad blockers

Wikia is not accessible if you've made further modifications. Remove the custom ad blocker rule(s) and the page will load as expected.